Mary Ann Potter – Vice President of Commercial Lending, Worthington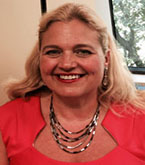 Office: (614) 781-9500
Email: [email protected]
Location: Loan Office

Mary Ann Potter joined Fahey in March of this year as Vice President of Commercial Lending. Mary Ann has been in banking in Central Ohio for over thirty years, starting off as a teller, and working her way up the ranks, by always asking what needed to be done, and then finding a way to make it happen. In the past twenty-five years of her lending career, she has made loans on office and retail spaces, subdivisions, apartment complexes, warehouses, and churches, although her favorite part of the job is renovation and construction loans.
Mary Ann is a proud graduate of The Ohio State University, as well as The Methodist Theological School in Ohio (METHESCO) from which she received her Master's in Theological Studies. Mary Ann comes from a large family that traces their Columbus roots back, prior to the Civil War. Her fall schedule revolves around the Buckeyes Home games, and winter finds her using her season tickets to the basketball games. Free time on the weekends is spent at the Farmer's Market, swimming laps, or on the bike trail.
When asked what she spends her time on, her answer is "Networking!" Mary Ann can be found out in the community at real estate/charity/political/ educational events, most evenings. She is past president of Columbus CREW (Commercial Real Estate Women), and currently a member of CREW's membership committee, CCIIR (Columbus Commercial Industrial Investment Realtors), and Vice Chair of CCDC (Community Capital Development Corporation) which is an SBA Lender in Central Ohio.
---
Jon Ferguson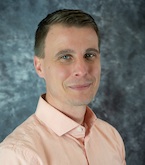 Office: (614) 781-9500
Email: [email protected]
Location: Loan Office

It is my honor and privilege to serve the Marion community as Vice President and Commercial Lender, for the Fahey Banking Company I attended Marion Pleasant High School and then The Ohio State University, where I studied business and political science. I have been in banking for over 20 years with the last 11 being here at The Fahey Bank. I have had the honor to serve with many organizations as a member of their board, Downtown Marion Inc., Marion Shelter Program, Pleasant Township Zoning Board, and the Marion County Youth Foundation, just to name a few.
Although lending and business banking are my main focus, you will can see me helping out in many different areas of the bank. Some around here call me a jack of all trades, master of none!
My wife and I reside in Marion and have four beautiful children that are active in everything at the River Valley School District. So, if you don't see me in my office or out visiting customers, you can probably find me coaching something on a ball field or basketball court.