Build your business on a strong foundation. We planted our roots in 1865 — and we aren't going anywhere.
Key Features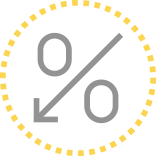 Competitive Rates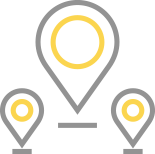 Local Processing
Details
Competitive rates for the purchase, refinance, or construction of commercial properties
Available for owner-occupied or investment properties
Repayment terms that work for your business
Lending professionals with working knowledge of the Central Ohio real estate market
Quick, local decision-making and processing
Attentive, friendly service from start to finish
Meet Our Team
Travis Sanders – Vice President/Chief Lending Officer, Worthington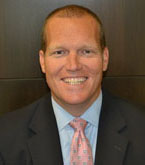 Office: (614) 781-9500
Email: tsanders@faheybank.com
Location: Loan Office
"I look forward to helping you with your next commercial transaction."
I have been in banking my entire career, mainly with larger institutions, until I was lucky enough to hear about Fahey Bank. I really enjoy working for a smaller bank where we make decisions locally. I have experience helping clients with equipment loans, lines of credit and real estate loans. I enjoy having the flexibility to be able to help clients with any type of lending, and have mainly focused on commercial real estate loans while at Fahey Bank. I feel we understand Commercial Real Estate and can give someone a great experience at a great price.
---
Jeff Manley – Vice President/Commercial Lender, Marion
Office: (740) 751-6930
Email: jmanley@faheybank.com
Location: Main Office
"Always willing to 'lend' a helping hand."
It is my honor and privilege to serve you and the community as a Vice President/ Commercial Lender for the Fahey Bank. I am proud to be part of this home town bank. Born and raised in Marion, I have great respect and admiration for the people who call this city home. Being involved with local organizations like the Boys and Girls Club of Marion and the Knights of Columbus has given me an even greater appreciation for businesses and their operations. My experiences as a lender have afforded me a familiarity with the needs of the area. Assisting individuals make a house a home and helping local businesses thrive is what I do best. I take the time to create a personal relationship with each customer, because they are also my neighbors and friends. Whether you are looking for a personal loan, consumer mortgage, or business investment, I can work with you to make dreams become reality. Together we can build a future beyond expectation.
---
Mary Ann Potter – Vice President of Commercial Lending, Worthington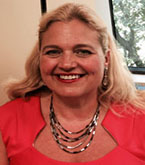 Office: (614) 781-9500
Email: mapl@faheybank.com
Location: Loan Office

Mary Ann Potter joined Fahey in March of this year as Vice President of Commercial Lending. Mary Ann has been in banking in Central Ohio for over thirty years, starting off as a teller, and working her way up the ranks, by always asking what needed to be done, and then finding a way to make it happen. In the past twenty-five years of her lending career, she has made loans on office and retail spaces, subdivisions, apartment complexes, warehouses, and churches, although her favorite part of the job is renovation and construction loans.
Mary Ann is a proud graduate of The Ohio State University, as well as The Methodist Theological School in Ohio (METHESCO) from which she received her Master's in Theological Studies. Mary Ann comes from a large family that traces their Columbus roots back, prior to the Civil War. Her fall schedule revolves around the Buckeyes Home games, and winter finds her using her season tickets to the basketball games. Free time on the weekends is spent at the Farmer's Market, swimming laps, or on the bike trail.
When asked what she spends her time on, her answer is "Networking!" Mary Ann can be found out in the community at real estate/charity/political/ educational events, most evenings. She is past president of Columbus CREW (Commercial Real Estate Women), and currently a member of CREW's membership committee, CCIIR (Columbus Commercial Industrial Investment Realtors), and Vice Chair of CCDC (Community Capital Development Corporation) which is an SBA Lender in Central Ohio.
---
Dennis Stillwell – Vice President, Commercial Loan Officer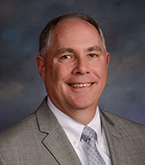 Office: 614-781-9500
Email: dstillwell@faheybank.com
Location: Loan Office
Dennis Stillwell started his banking career at State Savings Bank in 1978, first as a Management Trainee, then eventually working his way up to Branch Manager. There he learned commercial lending, primarily doing construction loans on single family homes. Subsequently, he has worked at Famers Citizens Bank, Benchmark Bank and LCNB National Bank before recently joining the Fahey Bank family as a Vice President and Commercial Lender. Dennis has been married to Karen for 37 years, they have two adult children, Ryan and Amy, and have resided in Worthington for over 30 years.
---